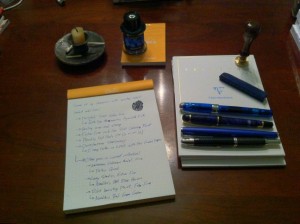 Today is November 29, and I still listen to ghost/history/lore podcasts during each work commute.
This week, I found the American Hauntings Podcast. I think highly enough of it to write this essay right now, and right now it is 10:40 PM on a "school night."
(Ghost hunter Cody Beck and ghost hunter / author / historian Troy Taylor host this.)
Anyway, Season #1 which just ended is all about Alton, Illinois. I didn't even know that Alton, Illinois existed until this week. Now I know that it used to compete economically with St. Louis and that it was the site of a Civil War Prison AND a tuberculosis sanitarium. ALOT of people died horrible deaths in Alton, Illinois.
Also, today I learned that an abolitionist named Elijah Lovejoy ran a printing press in St. Louis. Three angry mobs destroyed Lovejoy's printing press three separate times. Lovejoy moved to Alton, Illinois and bought yet another printing press.  A FOURTH angry mob destroyed Lovejoy's fourth printing press. Also, the fourth angry mob shot and killed Lovejoy.
I get to sit in my nice warm bed and type away on my fancy laptop, cat purring at my feet, when I shove my thoughts into other people's brains.
Elijah Lovejoy clashed with four angry mobs.
Elijah Lovejoy took a stand for his principles.
Two centuries later, this "artist" is now taking a stand for his own principles. I don't want to type the artist's name here because I don't want to help him to become even more internet famous. In fact, I feel dirty even linking the Trib article about the situation to my blog post. To paraphrase the article, a local rapper posed for a photo. Next to a local police car. With a gun in the rapper's hand. Then this rapper posted this photo on his Facebook page. He included a short vulgar statement about his disregard for the police.
This whole thing saddens me because:
New Kensington buried a police officer a week ago. A future cut short. I watched the funeral procession. I meant to blog about this. I didn't personally know the officer, but I wanted to write about what this means for the community. I can't bring myself to do this yet
My own late grandfather was a retired Pittsburgh police officer. My own dad worked part-time in law enforcement for decades.
When I watched last week's funeral procession and I saw all of the Pittsburgh police officers, I thought about my grandfather. I thought about how all of the stresses from my grandfather's law enforcement career spilled over into his relationships with our family.
When I saw the DCNR law enforcement cars pass, I thought about all of the evenings and holidays and family functions that me and my sisters missed spending with our father because he was on duty. I thought about the time when I was six or seven years old and he came home even later than usual due to another child's gruesome accident. I skipped dinner and fell asleep waiting for him.
So, what have we learned from this?
A musician posted something on Facebook that ticks me off.
I can pray that an "angry mob" destroys the musician's printing press, er, Facebook page. But this doesn't sit right with me.
At this point, I am just thankful that I can express myself here without having to defend my printing press against an angry mob.  So thanks to all of you for reading this.