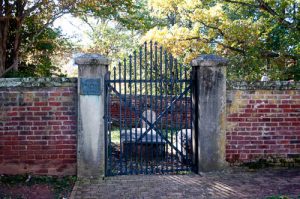 I listened to a few episodes of The Nod last month. The Nod, by Gimlet Media, is a podcast about Black life hosted by Brittany Luse and Eric Eddings.
I highly recommend The Nod's 2 part series The Hairstons. This focuses on the life journey of Ever Lee Hairston, who grew up picking cotton as a sharecropper on the Coolemee plantation in North Carolina. During the Civil War, Ms. Hairston's ancestor was a trusted slave to the white Hairston family who owned Coolemee. After the War, Ms. Hairston's family took the same last name as the family who once owned them, and lived in a primitive cabin on Coolemee.  Ms. Hairston left the plantation to work as a maid in New York, became a teacher, went blind, became a counselor, and then served on the Board of Directors at the National Federal of the Blind.
I download my podcasts from iTunes. However, here are the links from The Nod's website:
Snakes on a Plantation: The Hairstons Part 1
Diary of a Mad Black Cousin: The Hairstons Part 2
(I don't have any photos of Coolemee plantation. So, here is a photo that I took at Kenmore, the Fredericksburg, Virginia estate of George Washington's sister and brother-in-law. Their extended families were among the largest slaveholders in Virginia. One block away from this estate is the cemetery for Confederate war dead in Fredericksburg.)
Tomorrow, January 15, is both the observed federal Martin Luther King Jr. Day AND also Dr. King's actual birthday. Happy Birthday, Dr. King! May we all try to be better Americans.