Hurricane Podcast Recommendation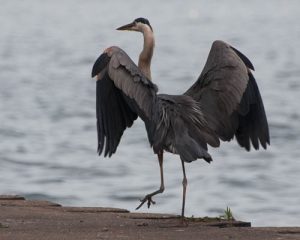 Since Hurricanes Harvey and Irma are current events, I wanted to recommend a podcast episode that I really enjoyed this summer.
I'm talking about the podcast "Undiscovered," by Science Friday, and this particualar 30 minute episode: Kurt Vonnegut and the Rainmakers.
The novelist Kurt Vonnegut's older brother, Dr. Bernard Vonnegut, was a famous atmospheric scientist.
In the 1940's, Kurt needed a job. Kurt majored in chemistry in college, but had dropped out to fight in World War II. After the war, Dr. Vonnegut got Kurt a writing job in his research lab at General Electric. Kurt was there when his brother discovered the role of silver iodide in cloud seeding.
In 1947, Dr. Vonnegut's team cloud-seeded a hurricane that was off the Eastern seaboard but not expected to hit land. Then, the hurricane changed course and hit near Savannah, Georgia.  The public blamed the hurricane's destruction to Georgia on the cloud-seeding. The GE hurricane experiments stopped as a result of the course change and the public outcry.
Kurt Vonnegut later based some of his science fiction work about altering the weather on his brother's real-life research.
I have blogged in the past about how much I enjoy the podcast "Radiolab." Well, I have listened to every "Radiolab" episode available for free on Itunes, so I clicked on the link that shows me other podcasts that "Radiolab" listeners also downloaded. This is how I found "Undiscovered."
I recommend these two science podcasts as a person who studied Liberal Arts in college.