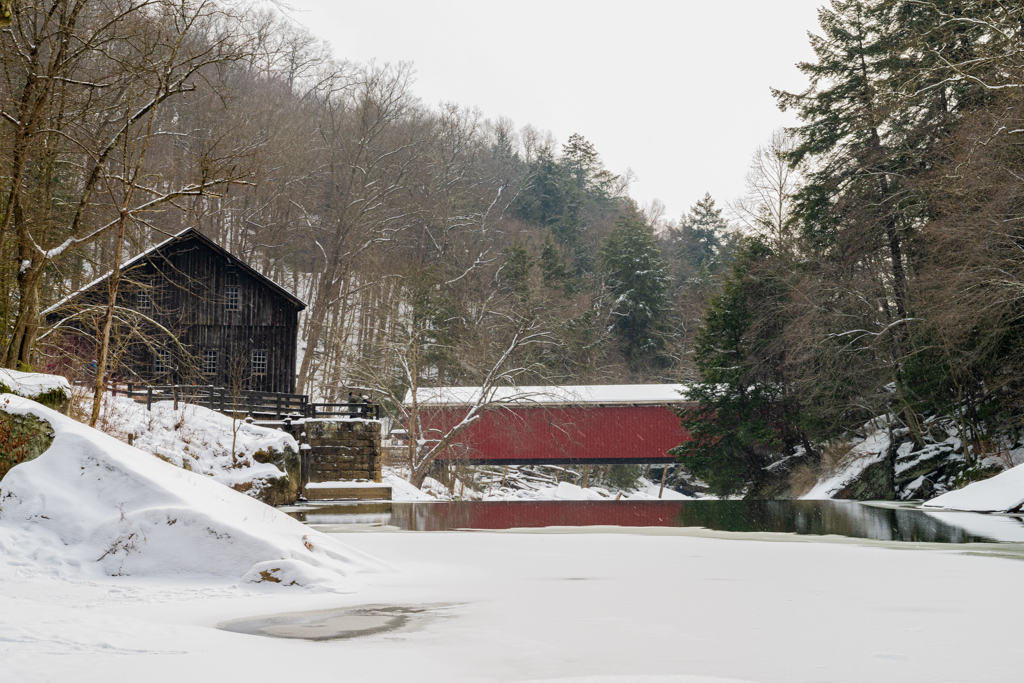 Frozen at McConnell's Mill
I had an errand near Butler today. Jenny thought a ride might be fun, so we loaded up the cameras and some winter outdoor gear in TruckStor and headed towards Butler (after our usual wonderful take-out breakfast from Knead Community Café!).
After my quick errand (where I also met two cute pups, Sadie and Bo, or maybe Beau? Little guy was only two months old and did not yet have a name tag like his older sibling), we headed north up Route 8 to meet up with Route 422, and made our way over to McConnell's Mill State Park. I have been hoping to get out here in the winter at some point for some photos. We parked up at the Point parking lot and walked down the road to the mill, where we strapped on our treads and explored the area, taking in the winter sights and sounds, making some photos, and doing a little bit of people watching (a rare thing, these Covid-19-era days; while there were a number of people visiting today, there was also a lot of space to spread out).
From above the mill, there was a decent mist being thrown up into the air from the water cascading over the dam. The day was a mix of sun and snow, lending light and some movement for a photo of the iconic mill and bridge.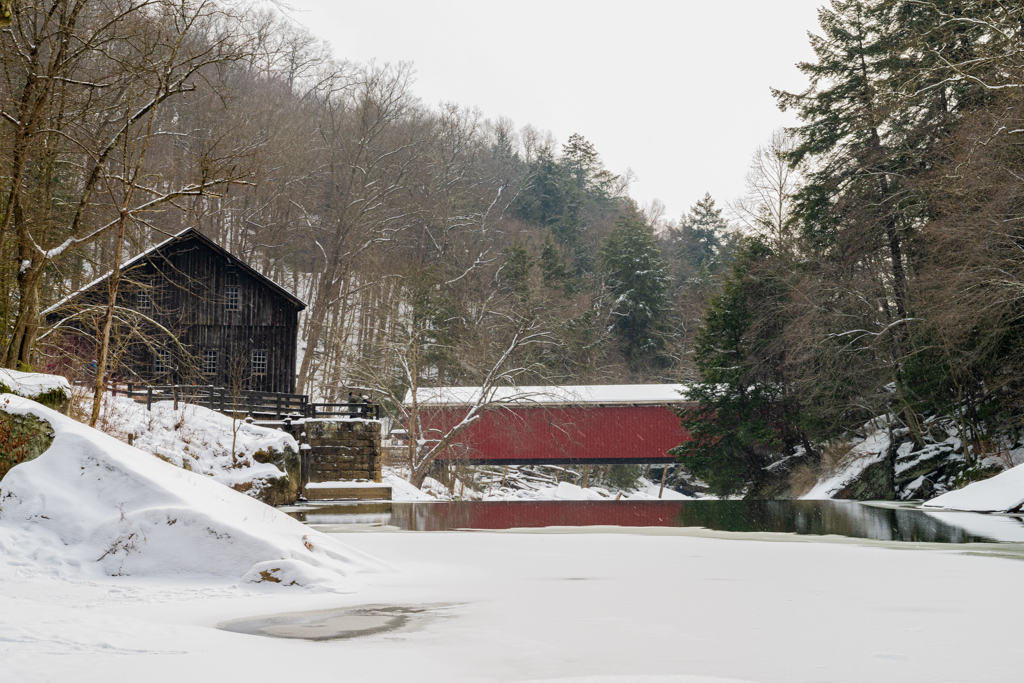 Below the mill was a popular spot for photograhpers today. There were at least four other people scrambling among the rocks and ice, looking for just the right photo. I'm not sure if this is just the right photo, but it is one that I happened to like. The sounds here were rich: Some birds making noise in the trees above, the water rushing down over the rapids and under overhangs of ice and snow, and the wind blowing through the canopy of bare trees and hemlock. The air had that smell of fresh water and cold hemlock. I could have walked down this trail to its end and back again just enjoying the sights, sounds, and smells, but Jenny would have wondered what happened to me!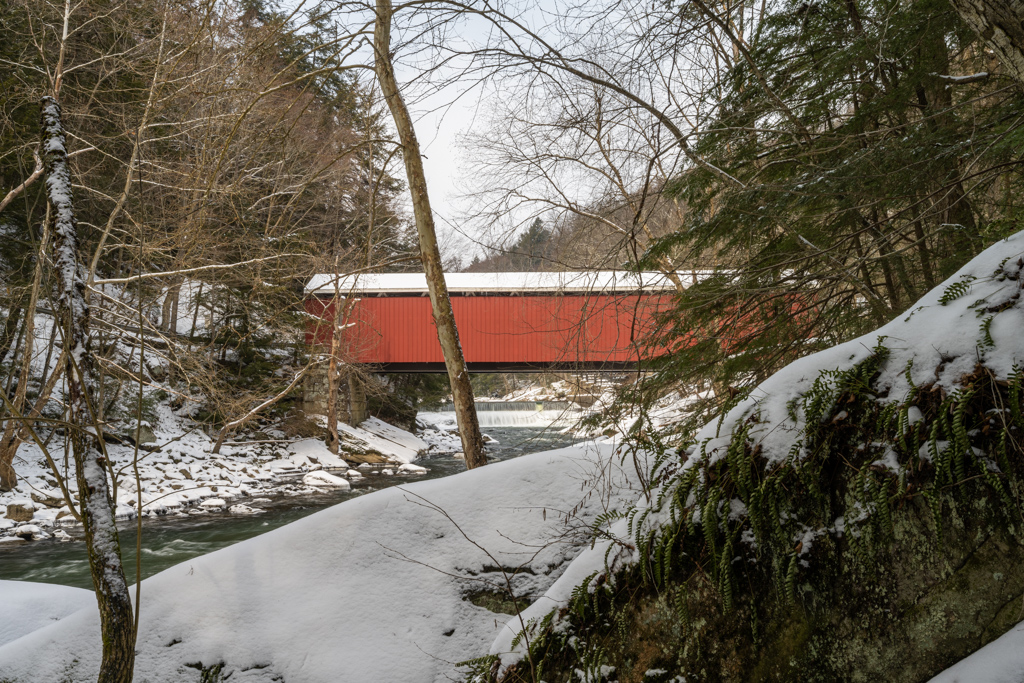 Thanks for reading along on another adventure. I love being outside in general, but it's even more fun when I get to spend some of that time with my awesome wife.