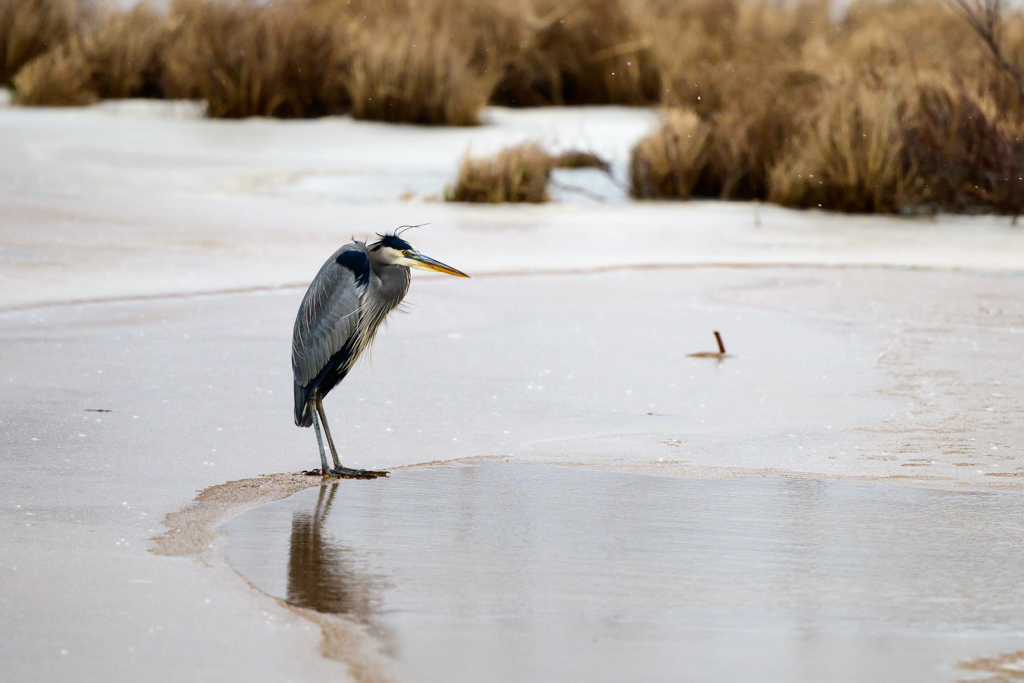 Winter Adventures in Erie
I convinced my awesome Dad to come along while I went up to check on Pinniped in the boat storage yard in Erie. If time permitted afterwards, I was planning to take a drive around Presque Isle State Park to see if there were any interesting photos to be had, and then maybe find a spot for a few train photos before grabbing some food and heading home.
Pinniped was snug under her cover and plugged in to keep her batteries charged, so we moved on to the peninsula. The wind was howling out of the northeast when we got to North Pier. Waves were building and the lake looked downright angry. We got a few lighthouse photos there before we were blown back to the truck to warm up a bit.
After leaving the pier and continuing around the peninsula, my Dad spotted a great blue heron standing on an icy pond, right in front of a small area of open water. It was hard to tell while we were getting the photos, but after arriving home and looking at what we got, we both agreed that this was one grumpy heron.
After leaving the peninsula, we drove west of the city to find a good crossing for some train photos. Norfolk Southern and CSX both run mostly parallel to each other through the area, with the tracks often visible together. CSX has historically been a little more busy in this area, so we picked that line to watch. Of course, this day, there were nearly as many NS trains as there were CSX that rolled through!
It was a good day all-around: Time with Dad, Pinniped was in good shape, lakeshore photos, and trains!