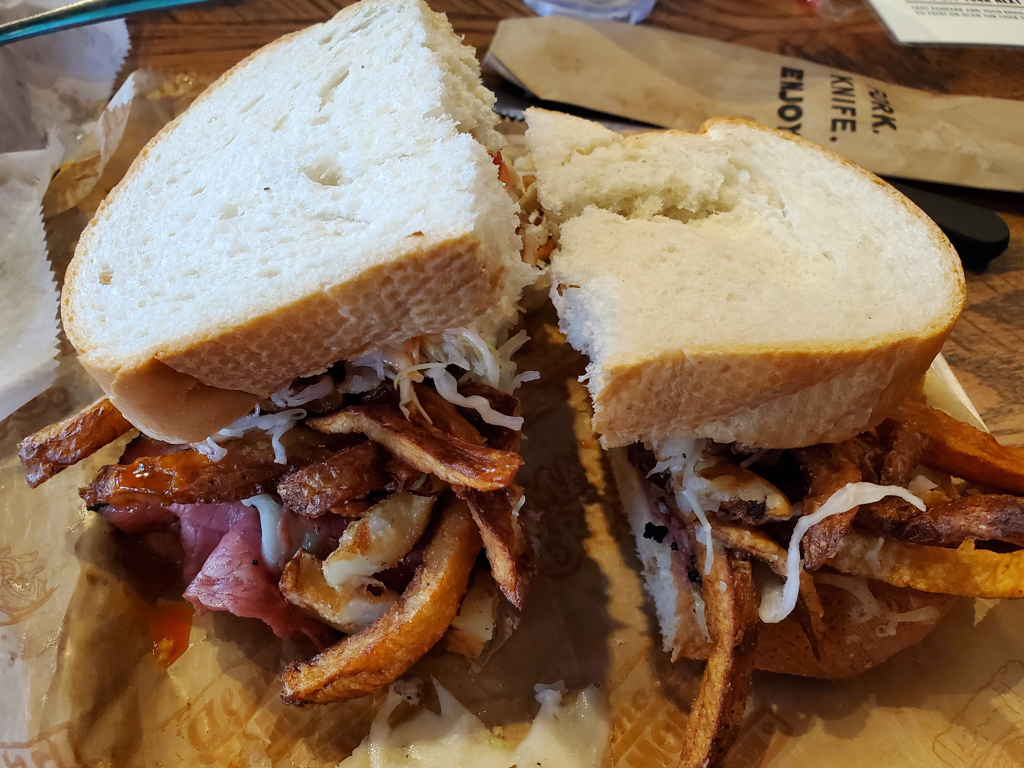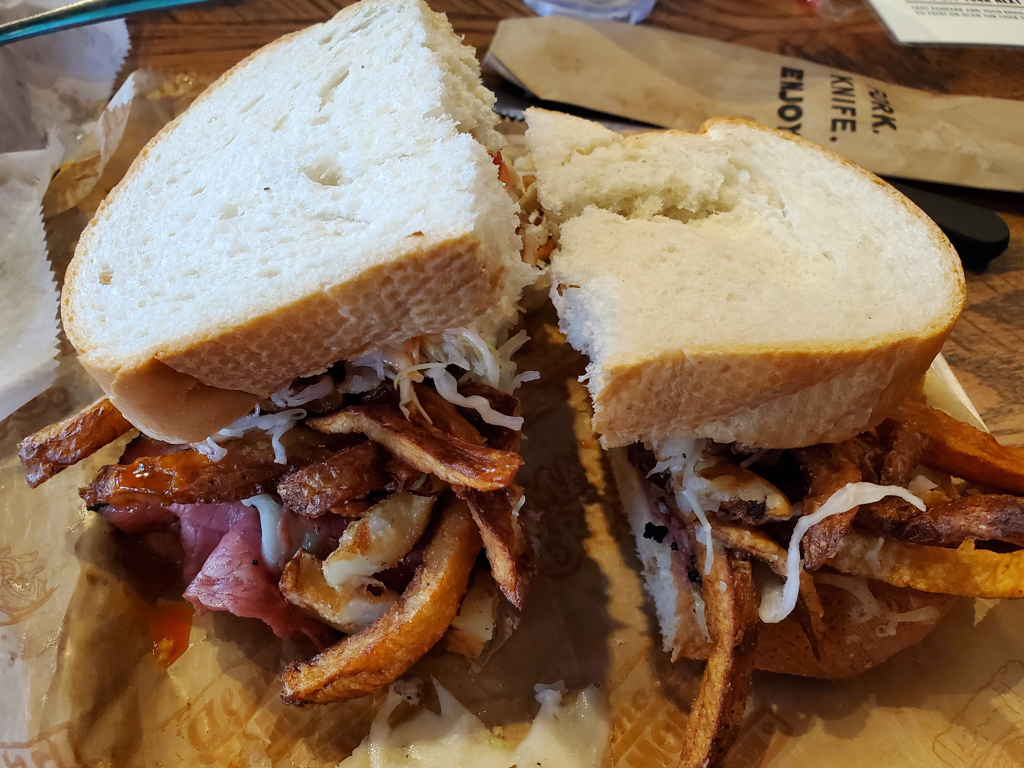 I haven't had a Primanti's sandwich in years. For some reason, I was really craving one lately. Today's weather forecast was cool with a 50% chance of rain pretty much all day. I was also really craving a bike ride. We've been doing a lot of kayaking over the past few weeks with some extended time in what has become one of our favorite places (Drummond Island) in what is one of our favorite regions (Michigan's Upper Peninsula). We had a good paddle yesterday. I figured maybe I'd head out for what could be a pretty messy and wet bike ride, and grab a Primanti's as a bit of a reward for putting up with the conditions!
I decided to start at Millvale, ride up into the North Shore, cross over to the Point via the Ft. Duquesne Bridge, then cross over to Station Square via the Ft. Pitt Bridge. From there, I rode towards the South Side and picked up the GAP trail. I rode that into the Waterfront at Homestead, where I stopped and locked up the bike for that Primanti's sandwich! Pastrami and cheese, please. And some hot sauce!
The ride there was a little humid but cool, with the occasional patch of drizzle. The ride back found me in some actual rain, and rising humidity and temperature. It was a good way to work off some of that sandwich. I took a somewhat different path back, taking the official GAP trail route across the Hot Metal Bridge from the South Side, and following the GAP route to the Point. The ride to and from the Ft. Pitt Bridge follows a narrow-ish sidewalk and is a pretty good climb up from Station Square level. It wasn't bad on the way down from the bridge, but I wasn't looking forward to climbing back up there while dodging pedestrians and oncoming traffic. The official GAP route was much more tame. It was nice to have some additional scenery, too! From the Point, I retraced my earlier path and crossed back over the Ft. Duquesne Bridge to follow the trail along the Allegheny from the North Shore back to Millvale. Total ride distance was about 25 miles–not a huge ride by any stretch, but fun!