Herons and Houses and Stuff
Hi readers. It has been a bit since my last update here. Things have been busy! We've still been out having all kinds of fun adventures, including getting in a good bit of paddling at Moraine and some nice bike rides, as the weekends have not been great for sailing weather in Erie. The photo here is of a Great Blue Heron that Jenny found on our paddle this past weekend. We both got photos of it from different angles, and each tells a slightly different story. This was my take on the bird, who was surprisingly docile. We came around a corner and the bird was just standing there, looking at us, at an incredibly short distance from our kayaks. Most heron at the lake will take off if one gets too close, but this one just kind of hung out and watched us. We figured perhaps this one was migrating and stopping by the lake on its way south. There were a lot of heron at the lake this weekend, so that was our guess.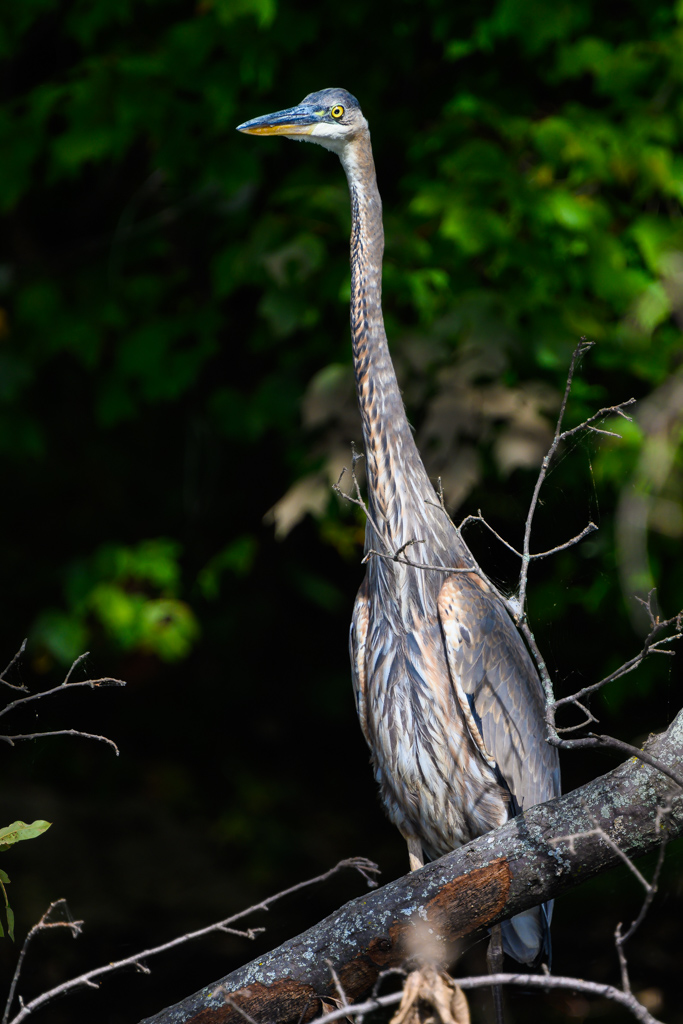 In other exciting news, the front porch is finally underway. I haven't said anything about it yet, because I wasn't truly sure it would actually happen this time, but there has been a lot of really great progress in a short period of time. Jenny has some words and a photo over on her blog, Parnassus Pen!
We're thinking now about scheduling to get Pinniped lifted out for the winter, and the tasks associated with getting her winterized and under cover. Keeping busy, and looking forward to more fun fall adventures! And a porch!