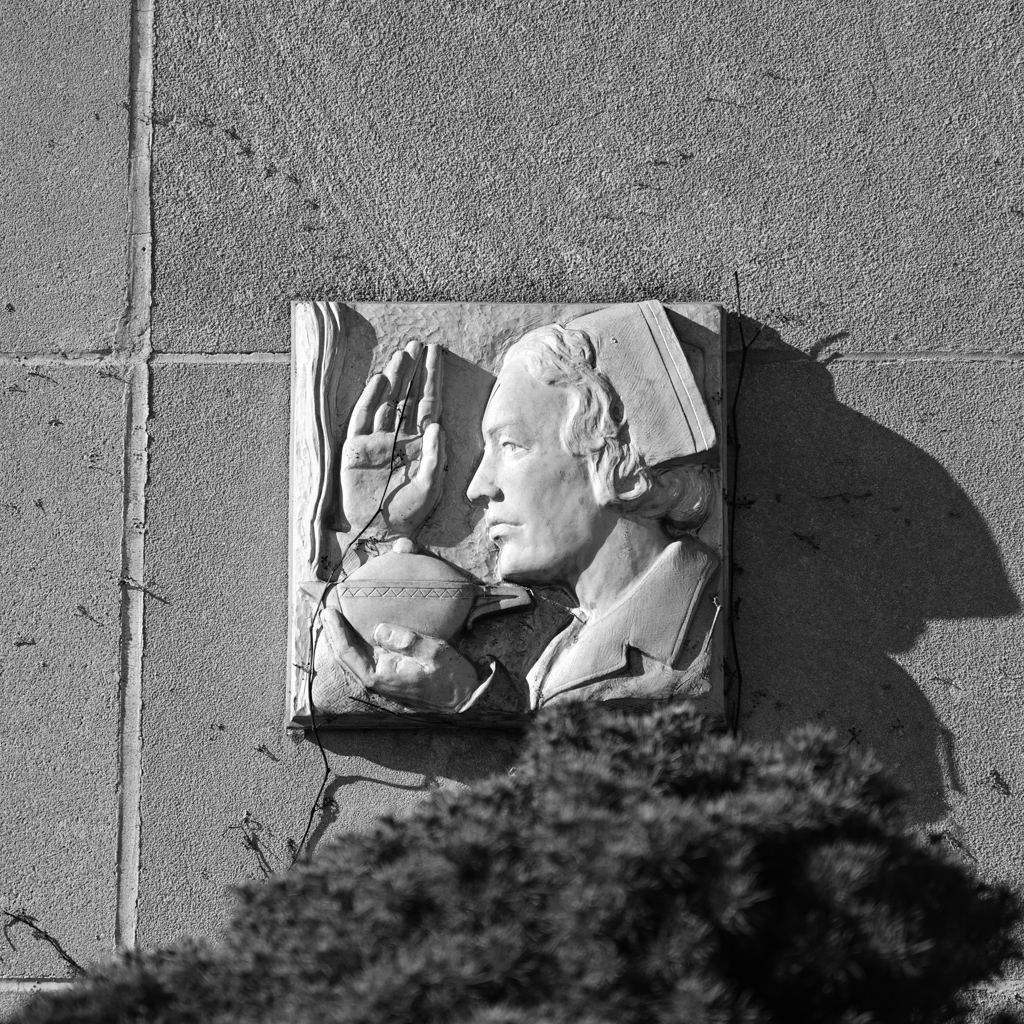 It was cold this morning. Our furnace was working hard, and just couldn't keep up. The hazards of having an old house, I guess! Many winter days I wish we had steam or hot water heat instead of forced air, but having forced air made adding air conditioning pretty easy. We are looking forward to getting new windows in the next few years, which will help a lot. I would also like to get a storm insert made to fit our big front window, which is frankly irreplaceable, with its old wavy glass. It is also a big cold surface in the winter. It has a channel on the exterior that looks like it was made to fit a storm window in the winter and a screen in the summer (it slides open, like a double-hung window; I wish I could access the weights, though, because I would love to remove a little weight from them to balance it better; now that I'm thinking about this, it might be easier to drill the bottom of the frame and add a bunch of lead shot). There are a bunch of companies that advertise making custom fit storm inserts in Old House Journal. I'll need to contact them. Moving on….
It was cold, but sunny with pretty skies, and I really wanted to do something outdoors. The big snow we got last weekend, though, had a partial melt when we hit the low 40's mid-week, and then we plunged quickly below freezing again, resulting in thick ice where snow wasn't cleared, and packed icy footprints where snow had been walked through. This left most of the spots I would have gone for a hike in rather treacherous condition. I have extra strap-on treads with big spikes meant for hiking in ice and snow, but judging from the sidewalks around here that were not cleared, it seemed like most of the nearby trails had probably been trampled a bit after the snow, and now had frozen into hard to traverse messes.
Becoming somewhat distraught about missing out on a pretty day, and probably irritating her a little too much about it, Jenny suggested that I go for a walk around town with my camera. I walk through town a lot for exercise, usually twice every day. I am usually on a schedule, though, and don't take my camera. I decided to listen to her (always a good idea anyway), slapped the 24-70mm lens on the camera, packed an extra battery in case the cold depleted the one I had, bundled up for the cold, and hit the sidewalk, looking for photos.
As I sometimes do, just to mix things up a little bit, I set the camera to shoot in black and white, and record JPEGs instead of RAW format files. This meant I had to think a little more about exposure, since I wouldn't have as much leeway as I get with RAW files, and I would be forced to think a little more about composition, since black and white images often lean a little harder on composition. Below are some of the things I stopped to capture.
On the way back towards home, I stopped in at Preserving Record Shop, located in the former Salvation Army building (which itself was a former church before the Salvation Army was there). I have walked past this place hundreds of times now, but still hadn't stopped in to check them out. WOW this place was cool! I found a few albums I wanted to pick up, but I felt bad giving them a card for like $9 of purchases. I need to take some cash next time (or just pick more stuff to buy!). Highly recommend a stop there, especially if you're into vinyl.