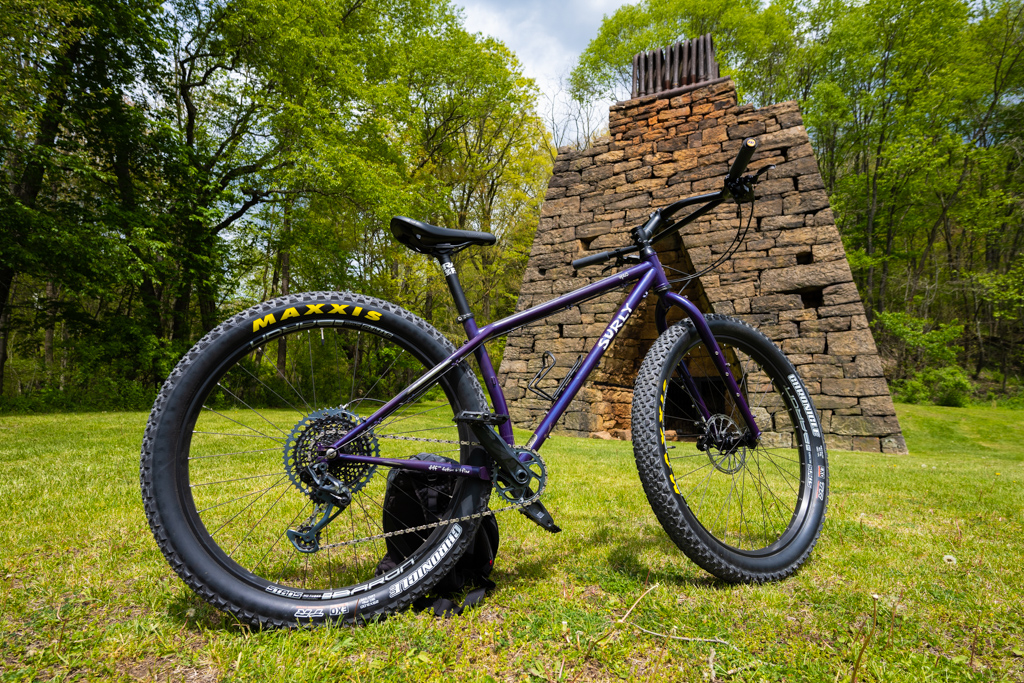 Today was New Bike Day for me! I have been searching for something beefy to help me do some bike camping ("bikepacking" is the new word, I understand). Jenny and I made a few trips in the past, before we got our latest bikes. Hers has been fine, but mine has been a constant series of issues.
After contacting (or attempting to contact) several local shops, Ashley and the fine folks at Flat Tire Bike Company in Greensburg went way above and beyond, helping to spec a monster build (within an hour of when I talked to them, no less) that would help me to accomplish my goals, bring it in at a price really close to my budget, and, in the end, have it done and ready to roll in ONE DAY!!! Especially right now, when lots of shops are seeing huge demand for outdoor products, bicycles included, this was pretty amazing.
Equally as amazing as the folks at Flat Tire, is my wonderful wife Jenny, who told me the other day, "stop talking about it already, and if it is going to make you have more fun riding, then just buy it already!" I listened to her, and the next day I called Ashley back and told her to go for it. Imagine my surprise when, the following day, I got a call from her telling me it was done!
Today, Jenny and I had our usual awesome breakfast from Knead Community Café, then loaded up our drinks and her bike, then went into Greensburg to pick up my new ride. From there, we headed out to the Dilltown trailhead for the Ghost Town Trail, and put in a 20-some mile inagural shakeout ride. It was a beautiful day for it, and the bike performed great! I still have a little bit of fine tuning to do, and I need to pick up some accessories to mount my bags and stuff, but this bike is a lot of fun. In honor of its ability to roll over just about anything, I've named it, BIKESTOR!
Bike specs: Surly Krampus frame, rigid fork, custom build with 29+ wheels (29×3.0″ tires), Surly Komolo bars, SRAM Code RSC 4-piston hydraulic disc brakes, SRAM Eagle 1×12 gearing.