Hey, Westmoreland County Leaders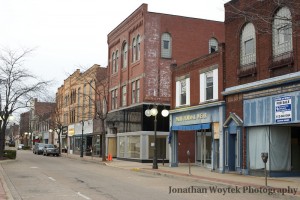 Trib articles rarely spur me enough to post in the Woytek blog. So this is your lucky night.
Tonight I respond to the article Westmoreland County needs more, better branding, leaders say, by Joe Napsha.
According to this article, the "Economic Growth Connection of Westmoreland annual luncheon" held today at Saint Vincent College discussed ways to brand Westmoreland County. The article noted that Westmoreland County promotes its inclusion in the Laurel Highlands region, but also needs to extend its branding.
To quote the end of this article,
Amond said it is not that people are leaving but that those of child-rearing age left Western Pennsylvania when the steel industry collapsed in the late 1970s and 1980s, taking with them families or creating families who grew up elsewhere.
"That's why you have all those (Pittsburgh) Steelers bars all over the country," Amond said.
Noting that Westmoreland, like other areas, is experiencing "the graying of America," Smith offered a succinct explanation.
"We're simply dying faster than we are reproducing," he said.
The Lost Generation
I belong to the generation that Westmoreland County and Pennsylvania all but lost.  My family lived for generations in Westmoreland County (North Huntingdon Twp) and Pittsburgh. I was born just outside of Harrisburg around the same time that PA steel industry collapsed. Aunts, uncles, cousins, and neighbors left PA due to job loss. All of my close buddies from my high school (in the Somerset County part of the Laurel Highlands) left PA after high school graduation.
Then my friends from Saint Vincent College left PA after our college graduation.
AND THEN – Three of my sisters and my sister-in-law left PA for job opportunities.
My parents and my husband's parents trekked south, to Maryland and Virginia, to visit children and grandchildren.
Honestly, when I first graduated from Saint Vincent College, I desperately wanted to find a full-time job in Latrobe or Greensburg. A job that would allow me pay off my student loans and build my own life close to Saint Vincent's campus. This didn't happen.
I now live on the fringe of Westmoreland County – in New Kensington – because my husband's parents and his grandparents built their lives here. My husband and I are building our own life here. But I work in downtown Pittsburgh because I found a good job there.
I take the bus most days, across the Allegheny River and onto Route 28. I moved to New Kensington in 2006, and in that time my transit options fluctuated.  I don't like to drive in Pittsburgh, so I depend on public transit in order to make a living and pay taxes.
I don't necessarily disagree with the article. Westmoreland County does need to brand itself better.
But if Westmoreland County leaders actually want to keep non-retirees in Westmoreland County, they need to improve the job options here and also improve transit options to the existing jobs.  For instance, ever since I visited New Kensington for the very first time in 2004, I have heard tales of a mythical commuter train that would travel from New Kensington, along the Allegheny River, into downtown Pittsburgh. Will I see this legendary commuter train with my own eyes before I retire in a few decades?
I'm tired of traveling for hours to see my family and friends. And so I cheer anything that will keep people happy and employed in Western Pennsylvania.
SaveSave