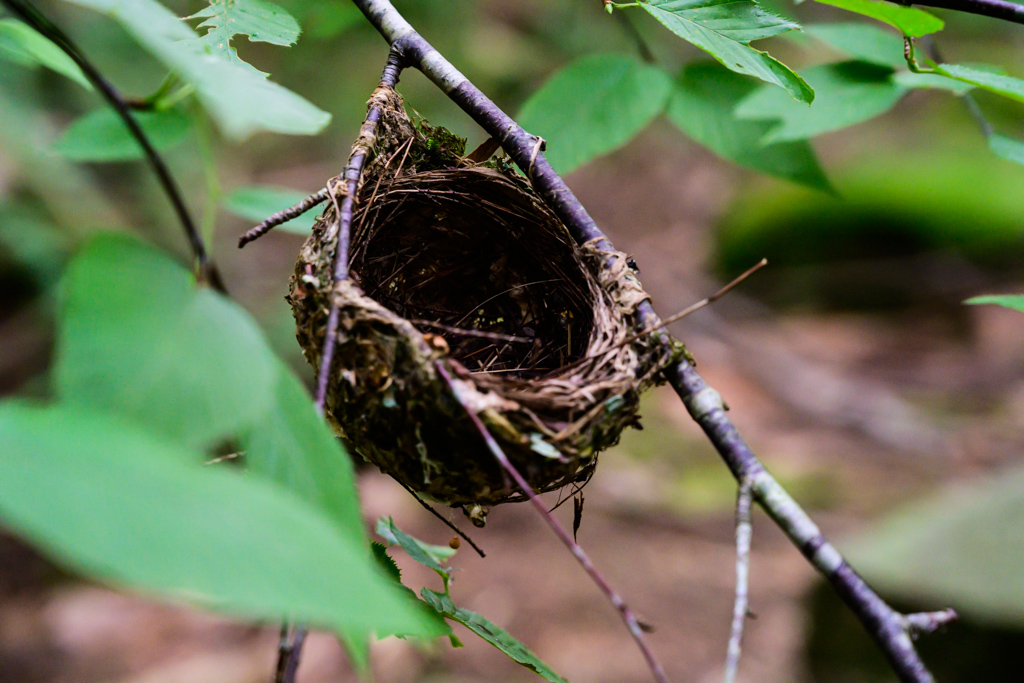 When the Sailing Weather Isn't Appropriate
Sometimes the sailing weather isn't appropriate. It happens. Fortunately, since we are still in the daysailing stage, inappropriate weather does not mean that we have to put on our foulies and bash into waves for several hours to make home port before we have to go back to work. Instead, we choose other warm-weather activities to keep us occupied and give us a chance to disconnect from work stuff for a while.
As we were close to Jenny's birthday, she had first say on what we should do. Her first choice was for a sail, but, well, weather. We had a nice three-day weekend set aside, but the wind was predicted to be low and shifty or high and from bad directions, with storms on at least one of the days. Not super fun. Jenny also loves to paddle, so that was her second choice.
We headed out to Moraine, pulled our kayaks off of the racks, and had a beautiful flat-water paddle. It was a Friday, so the lake was relatively empty of people. It was beautiful. We had chosen to paddle in the direction of the osprey nest, and we were glad we did. We were looking up at the nest at a couple of birds perched on the supports, and at least one or two smaller heads poking out of the nest, and suddenly they all started to make a lot of noise. I was looking through my camera at the time, and a larger adult flew into frame–carrying a sizable fish! Lunch is served, young birds. Eat up!
We enjoyed the rest of our paddle that day, exploring almost eight miles of the lake shore, and then returned to the racks to lock up the kayaks and have a little picnic with some Subway sandwiches we had picked up on our way to the park. It was an absolutely wonderful day.
Saturday was supposed to be pretty hot, so we decided to escape to the mountains for a picnic and reading day (and some light hiking for me). We had some misty showers when we arrived, but nothing too serious. Jenny enjoyed reading, podcasts, and people watching, while I walked out the Copper Kettle Trail and then walked the Hemlock Trail loop.
The Hemlock Trail passes through the park's Hemlock Natural Area, which signage tells me is the only stand of old-growth hemlock trees that remained after logging came through and clear-cut most of the area. Hemlock bark was prized for its tannins, used in making leather. I was fascinated to re-learn some of this history. I know I knew these things in the past, but I had forgotten the details. Thank you, Pennsylvania DCNR signage! There were a couple of absolutely massive trees that looked like they had fallen somewhat recently, but there were a lot of also massive trees standing, including the one pictured here. I didn't have any appropriate tooling to help me guestimate height, but this tree was much wider than me, and I'm pretty wide!
The Hemlock Trail has a loop that returns to the start point, following the creek that feeds the Laurel Hill lake. It was quite pretty, and I think I will have to add this to my fall hike list! The Copper Kettle Trail took me back to Jenny and our picnic table, where I pulled out our little grill and made hamburgers for dinner. Another wonderful day!
Jenny went off to spend Sunday with some of her sisters, so I did a bunch of house stuff, including sanding and prepping for paint the area on the one porch column that needed some repair, and removing the front screen door and patching the holes and some minor damage with thickened epoxy. Now that the porch is on the house and things have settled into place, the screen door was just a smidge too low for the latch to catch. Moving the strike plate and lengthening the mortise would have been the easier option, but re-hanging the door was the more correct way to fix the problem and avoid later issues, so the old holes had to be patched strongly enough that new holes could be drilled just above them. The epoxy I used takes a 24hrs or more to set (more in this case because it was pretty humid), so later in the week, I drilled the new holes and re-hung the door.
It was a good weekend. Hope y'all are having good adventures out there, too!