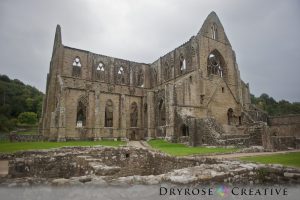 A few weeks into my junior year of college, one of my classmates, "Gwen," passed away alone in her dorm room. Natural causes, from a longtime medical condition. On the same floor where I also lived.
Our R.A., "Nan," found Gwen during a welfare check after Gwen's closest friends hadn't seen her for a day.
Gwen and I weren't friends. In fact, I said something unkind about Gwen to another resident of our dorm less than a week before she died.  (I'm not proud of this.) Still – you can  be at odds with somebody, yet still mourn when she dies at the age of 21.
After the campus memorial service, Nan announced that she would personally decorate our floor for Halloween in order to cheer up herself and everybody else.
(Now, we lived in Wimmer Hall at Saint Vincent College. Saint Vincent used to be an all-male, and Wimmer Hall was built before the school turned co-ed.  Thus, the bathrooms in Wimmer Hall all had urinals. The school left all of the urinals in all of the bathrooms so that they could re-assign floors to either sex with very little preparation.)
Since our floor was all-female, Nan covered the urinals with orange balloons.
That's right, Nan decorated the urinals.
Nan also filled our hallway with orange streamers, cobwebs, hanging bats, etc. But the balloon-covered urinals were the real star of our dorm-turned-haunted house.
(This happened in the Dark Ages before Pinterest and Instagram, so I don't have any photos.)
I understood then and now Nan's frantic preparations for Halloween.
During the days after my mother-in-law Fran suddenly passed away last August, I went out to CVS and bought bags and bags of the candy that she used to buy us for Halloween.
Then I ordered Halloween books off of Amazon for my seven niece-nephews. Except, I did the Amazon thing several times a week, for several weeks. So, every few days, somebody in my family received an unexpected Halloween book from me.
Then I spent hours listening to spooky podcasts and collecting spooky stories and mysteries from the internet. Hours. Maybe days. I emailed my sister my Curated Spooky Content for us to Consume. (Future Blog Post Title: 25 Hours of Consumingly Spooky Content. Or: 25 Hours of Spooky Content for Cannibals.)
That was last autumn.  Autumn 2016.
Now it's the last day of summer 2017. I'm frustrated that I haven't improved as a person in the past year. I'm still pissed off at the way that everything went down.
So, I'm back at my obsession with finding the best Halloween content. Or even mediocre Halloween content connected to our local area. This makes me happier. So here we are.
********************************************************************************************
"Snap Judgment"  from WNYC posted episodes each October for the past several years that all have "Spooked" in the title.  You should really listen to every single of these "Spooked" episodes.
This year, "Snap Judgment" introduced their spin-off Snap Judgment Presents: Spooked. As of today, some of the stories are repeats, but not all of them. Also, not every "Spooked" episode from the original "Snap Judgment" has made its way to the spinoff podcast list yet. So, I suggest checking out both.
Through "Snap," I heard two scary stories narrated by Rocky Elmore about his experiences as a border patrol agent on Otay Mountain. One of these, titled "Borderlands – Border Boogeyman" and posted on September 14, 2017, was my absolute favorite.
*********************************************************************************************
Lore written and produced Aaron Mahnke is also fantastic! He also has a new book, The World of Lore: Monstrous Creatures, coming out in October. I hope that a tour brings him to Pittsburgh someday!
**********************************************************************************************
I listen to so many podcasts from Gimlet, WBEZ Chicago, WNYC, and KCRW that I am extremely picky about audio quality. (This is how I deal with my bus commute.) I will shut off an otherwise-interesting podcast only mid-episode if the audio hurts my ears.
Last weekend I searched for "Pittsburgh mysteries" on iTunes. I found this podcast titled "Unsolved Mysteries of Pittsburgh." It had only one episode, dated June 2017, titled "The Fog that Ate Perkins."
I really wanted to like this.
The storyline was terrible. The host interviewed her fiancé Jason about his claim that as a high school kid in 1999, he and a friend sat inside an Eat N Park and watched fog consume a shuttered Perkins Restaurant in a shopping plaza in Monaca, Beaver County.  When said boyfriend drove past the shopping plaza the next morning, he found no trace of the Perkins. Nothing. Next, the host interviewed a family member who refuted this whole story. Finally, the host interviewed a witch doctor who explained how supernatural forces could cause a building to vanish.
This podcast episode reminded me of Case #1 of the Mystery Show podcast (produced by Starlee Kine for Gimlet Media), titled "Video Store," about a vanishing Video Store. I also thought that "Video Store" was terrible.
I listened to "The Fog that Ate Perkins" the entire way through anyway because the audio quality was not bad. Also because I already consumed every single Lore and Snap Judgment Presents: Spooked episode.
I haven't found any information on the producers or hosts of "Unsolved Mysteries of Pittsburgh." I found this Reddit post and this blog. Both from June 2017, same as the only episode. Nothing else.
Even though I didn't like the story, I keep thinking about "The Fog that Ate Perkins."
See, the host asked her fiancé Jason to describe Beaver County to listeners, and he responded:
"A once viable and industrious area that was hit hard, um, by the crash of the steel industry, and it doesn't realize that it's no longer relevant."
Burn.
But I understand him.
I was born just outside of Harrisburg around the same time that the steel industry collapsed in Pennsylvania. When I was very, very young and I visited my grandparents in Carrick, I smelled sulfur during our trips through the city. Then my grandparents retired and they actually moved to Beaver County. After this, we drove past miles of closed mills to visit my grandparents. I no longer smelled sulfur during trips to Pittsburgh.
All of my high school friends in Somerset County left the state after graduation. Then all of my close college friends left the state after graduation. Then my three sisters and my sister-in-law left the state.
And when I think of Perkins Restaurant, I think of the small rust belt city where I lived right after college when I struggled to find a decently-paying job.
So, I can totally picture two bored teenagers sitting in an Eat N Park in Western Pennsylvania. I can picture them telling friends that they watched the closed-down Perkins vanish for good in the river fog. This is how urban legends start.
I mean, my father-in-law told everybody in the family that Leechburg, PA was so named because in the 1800's people went there to be medically bled by leeches. HIS mother-in-law (my husband's grandmother) worked for the City of New Kensington, so she told her co-workers at the city this story. Her boss stopped her and told her that this story was NOT true. That her son-in-law was full of bull.
Here is the REAL story about how Leechburg was named. It has nothing to do with leeches.
I too believed the whole "medical leeches in Leechburg" thing. Jonathan didn't realize until much later that I heard the story and actually believed it.
This would be like me starting a rumor that Amazon representatives were looking at purchasing the old Fort Crawford Elementary School in Parnassus for its second headquarters.
Anyway, I had fun with all of the spooky and mysterious podcasts that I heard so far. I can't wait to hear more!